24 juin 2007
William Beckett A Aussi Participé a la chanson Snake On A Plane De Cobra Starship..(Il Chante Le refrein)! The Academy is sont aussi En tournné en ce moment pour the civic tour avec Fall Out Boy, Cobra Starship, +44 et Paul Wall! Moi jchui Aller les voir a montreal le 25 Mai Et C'etait Malade!!..J'ai Rencontrer The Academy Is! =D..J'ai Eu Leur Autographes pi J'ai pris william beckett en photo! xD..Pi ste soir lah pete wentz yiavait Pitcher Son pick de base(Pick de base=Laffaire kils utilise pour jouer leur instrument xD) Pi jlai Recue! =D
Now We've Got a Big Mess On Our Hands!
Slow Down!

Checkmarks
The Phrase that Pays
Classifieds!

William Beckett Yier Fucking Bo Dans les videos :P
23 juin 2007
Voici Quelques Chansons De The Academy Is! =)
C'est la quel ta préféré!?
<3
CD a été fait le 8 Février 2005!
Chansons
1.Attention, Attention
2.Season
3.Slow Down
4.The Phrase that pays
5.Black mamba
6.Skeptics And True Believers
7.Classifieds
8.Chekmarks
9.Down And Out
10.Almost Here

(Moi personnellement Jlai aime toutes les chansons dans cet album mais mes préférés sont Slow Down Pi The Phrase That Pays!)


CD a été fait le 3 Avril 2007
Chansons
1.Same Blood
2.LAX to O'Hare
3.We've Got a big mess On Our Hands
4.Sleeping With Giants (lifetime)
5.Everything We Had
6.Bulls In Brooklyn
7.Neighbors
8.Seed
9.Chop Chop
10.You Might Have Noticed
11.Unexpected Places

(Moi Dans Ce CD Mes Chansons Préférés Sont: We've Got A Big Mess On Our Hans, LAX to O'Hare pi Everything We Had!)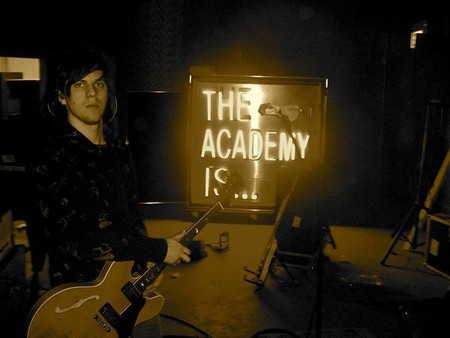 Origine: Schaumburg, Illinois
Genre: Rock
Instrument: Guitare Electrique
<3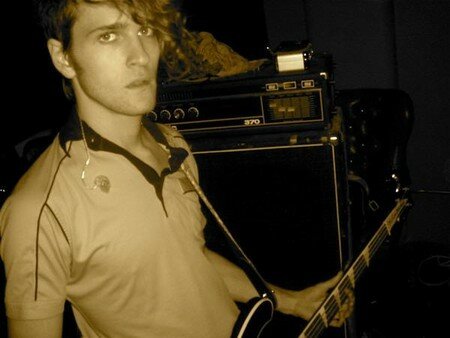 Née: 8 Juillet 1988 (19 ans)..Il est le plus jeune du groupe!
Origine: Illinois
Genres: Rock
Instrument: Bass
<3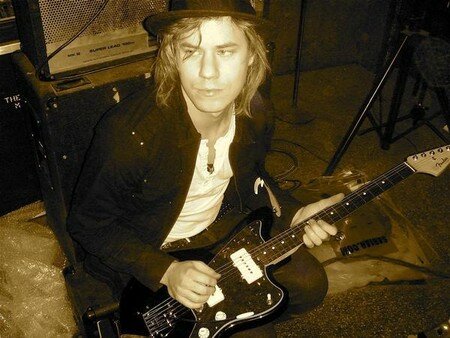 Née: 6 Avril 1982 (26 ans)
Origine: Skipton, Victoria, Australie
Genres: Rock
Occupations: Musicien
Instrument: Guitare Electrique
<3

J'ai pas trouver d'info sur lui!:S...Mais bon..Saw c'est Andy Mrotek Mais tout le monde l'appelle "The Butcher"
C le batteur du groupe! =)
<3
10 juin 2007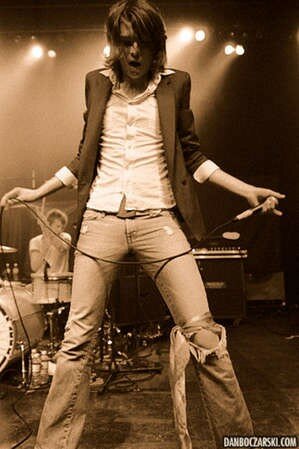 Nom Au Complet: William Eugene Beckett Jr.
Date De Naissance: 11 Février 1985 (22 ans)
Origine: Libertyville, Illinois
Leader Du Groupe (Chanteur)
Labels: Atlantic Records/Fueled by Ramen
<3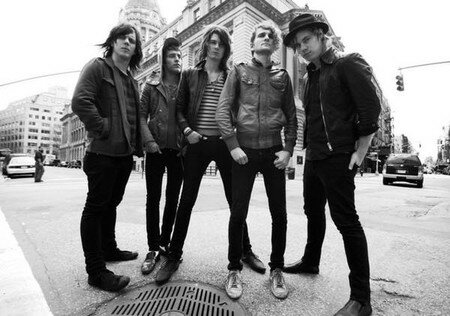 The Academy Is est un groupe de punk alternatif de Chicago (Illinois, Etats-Unis)
Mené par son jeune chanteur William Beckett, The Academy Is se compose de :
Adam Siska : basse
Mike Carden (Tom Conrad jusqu'en octobre 2006): guitare
Andy "the butcher" Mrotek : batterie.
Il est à noter que Thomas "Tom" Conrad a quitté le groupe en octobre 2006 pour rejoindre Panic ! at the disco en novembre de la même année.
The Academy Is est un groupe du label Fueled by Ramen. Son premier album Almost Here comprend les single Checkmarks, Slow down et the phrase that pays qui ont donné lieu tout trois à des clips.
Le leader de The Academy Is William Beckett fait une apparition dans le clip du morceau de Cobra Starship Snake on a plane en compagnie de Maja de The Sounds, Gabe de Cobra Starship, et Travis McCoy de Gym Class Heroes tous trois leader et chanteurs de leurs groupes respectifs. Le clip apparaît à la fin du film Serpents a bord et William Beckett en chante également le refrain. On retient aussi sa participation au clip de Fall Out Boy A Little Less "Sixteen Candles", A Little More "Touch Me" grimé en vampire dandy. Il reprendra ce personnage lors d'une courte apparition dans le clip This Aint A Scene it's A good Arm Race du même groupe.
Ils Sont Recament Sortie en 2007 Leur CD Santi!